Airbus and Boeing Orders 2013 Jan/Feb 2014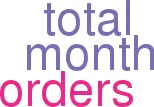 Orders continued to pour into all manufacturers last year. Total jet orders reached a total of a record 3,681 units.
Orders have been booked at more than double the rate of deliveries. Both Airbus and Boeing are planning to increase production rates.
Output of the updated A320neo could rise from 42 a month currently to about 50 after 2018 and that of the 737 from 37 a month currently to 47 in 2017. Boeing's production target for the 787, and Airbus's for the A350, is now 14 a month by 2019.
In the narrowbody segment last year we saw the European LCCs embark on their latest phase of re-fleeting, emergent Asian carriers like Lion Air make huge A320 investments and the potential Super Connector, THY place a 70-unit firm order for 737s. In the widebody segment, the 787 sold notably to SIA and American, while SIA, again, and Etihad were major customers for the A350. Only Emirates ordered A380s, 50 in total.
Airbus Orders 2013
| | | | | | | | |
| --- | --- | --- | --- | --- | --- | --- | --- |
| Customer | A318/319 | A320 | A321 | A330 | A350 | A380 | Total |
| Air China | | | | 6 | | | 6 |
| AirAsiaX | | | | 25 | | | 25 |
| China Eastern | | | | 8 | | | 7 |
| China Southern | | | | 1 | | | 1 |
| Hainan Airlines | | | | 2 | | | 2 |
| Indigo | | 30 | | | | | 30 |
| JAL | | | | | 31 | | 31 |
| Lion Air | | 169 | 65 | | | | 234 |
| Nepal Airlines | | 2 | | | | | 2 |
| SIA | | | | | 30 | | 30 |
| Sri Lankan Airlines | | | | 6 | 4 | | 10 |
| Asia Total | | 201 | 65 | 48 | 65 | | 378 |
| Air Caraibes | | | | | 3 | | 3 |
| Air France-KLM Group | | | | | 25 | | 25 |
| British Airways | | | | | 18 | | 18 |
| easyJet | | 144 | | | | | 144 |
| Lufthansa | | 65 | 35 | | 25 | | 125 |
| SAS | | | | 4 | 8 | | 12 |
| Turkish Airlines | | 4 | 85 | 9 | 8 | | 106 |
| Vueling | | 62 | | | | | 62 |
| Europe Total | | 275 | 120 | 13 | 87 | | 495 |
| Vivaaerobus | | 52 | | | | | 52 |
| Latin America Total | | 52 | | | | | 52 |
| Syphaxair | | 6 | | | | | 6 |
| Emirates | | | | | | 50 | 50 |
| Etihad | | 10 | 26 | 1 | 50 | | 87 |
| Qatar | | | | 5 | | | 5 |
| Middle East/Africa Total | | 16 | 26 | 6 | 50 | 50 | 148 |
| BOC Aviation | | 10 | 15 | | | | 25 |
| Aerospace Intl Group | | 10 | 4 | | | | 14 |
| Air Lease Corporation | | | 14 | | 25 | | 39 |
| CIT | 3 | | 10 | | 10 | | 23 |
| ILFC | | 50 | 15 | | | | 65 |
| Lerner Enterprises | 1 | | | | | | 1 |
| OHA Centre Street Aircraft Holdco | 2 | | | | | | 2 |
| Texas Aviation Group | 3 | | | | | | 3 |
| Z/C Aviation Partners One LLC | 1 | | | | | | 1 |
| Lessor Total | 10 | 70 | 58 | | 35 | | 173 |
| American | | | 130 | | | | 130 |
| Delta | | | 30 | 10 | | | 40 |
| Hawaiian | | | 16 | | | | 16 |
| jetBlue | | | 35 | | | | 35 |
| Spirit | | | 25 | | | | 25 |
| United | | | | | 10 | | 10 |
| North America Total | | | 236 | 10 | 10 | | 256 |
| Private Customer | 1 | 3 | | | | | 4 |
| Undisclosed customer | 15 | 85 | 20 | 4 | | | 124 |
| | | | | | | | |
| Total Gross Orders | 26 | 702 | 525 | 81 | 247 | 50 | 1630 |
| Cancellations | -21 | -64 | -6 | -12 | -17 | -8 | -127 |
| Total Net Orders 2013 | 5 | 638 | 519 | 69 | 230 | 42 | 1503 |
Boeing Orders 2013
| | | | | | | | |
| --- | --- | --- | --- | --- | --- | --- | --- |
| Customer | 737 | 747 | 767 | 777 | 787 | BBJ | Total |
| Air China Cargo | | | | 8 | | | 8 |
| All Nippon | 4 | | | 3 | | | 7 |
| Cathay Pacific | | 4 | | 24 | | | 28 |
| Korean Air | | 5 | | 6 | 1 | | 12 |
| Qantas | 5 | | | | | | 5 |
| SIA | | | | | 30 | | 30 |
| Xiamen Airlines | | | | | 6 | | 6 |
| Asia Total | 9 | 9 | | 41 | 37 | | 96 |
| Air Europa | 8 | | | | | | 8 |
| British Airways | | | | | 18 | | 18 |
| Icelandair | 16 | | | | | | 16 |
| KLM | | | | 1 | | | 1 |
| Lufthansa | | | | 20 | | | 20 |
| Ryanair | 175 | | | | | | 175 |
| Silk Way Airlines | | 2 | | | | | 2 |
| SWISS | | | | 6 | | | 6 |
| Transaero Airlines | | 4 | | | | | 4 |
| Travel Service | 3 | | | | | | 3 |
| TUI Travel PLC | 60 | | | | 2 | | 62 |
| Turkish Airlines | 70 | | | 5 | | | 75 |
| Europe Total | 332 | 6 | | 32 | 20 | | 390 |
| Aerolineas Argentinas | 20 | | | | | | 20 |
| Latin America Total | 20 | | | | | | 20 |
| EL AL Israel Airlines | 2 | | | | | | 2 |
| Etihad Airways | | | | 26 | 30 | | 56 |
| flydubai | 86 | | | | | | 86 |
| Qatar Airways | | | | 2 | | | 2 |
| Middle East/Africa Total | 88 | | | 28 | 30 | | 146 |
| Alaska Airlines | 5 | | | | | | 5 |
| American Airlines | 100 | | | 1 | 42 | | 143 |
| FedEx | | | 2 | | | | 2 |
| Southwest Airlines | 55 | | | | | | 55 |
| United Airlines | 14 | | | | 10 | | 24 |
| United States Navy | 14 | | | | | | 14 |
| WestJet | 75 | | | | | | 75 |
| North America Total | 263 | | 2 | 1 | 52 | | 318 |
| Air Lease Corporation | 9 | | | 10 | 33 | | 52 |
| CIT Leasing Corporation | 30 | | | | | | 30 |
| GECAS | 4 | | | | 10 | | 14 |
| Sberbank Leasing | 12 | | | | | | 12 |
| Leasing companies total | 55 | | | 10 | 43 | | 108 |
| Business Jet / VIP Customer(s) | | | | 1 | | 3 | 4 |
| Unidentified Customer(s) | 438 | 2 | | 8 | 1 | | 449 |
| Total Gross Orders | 1205 | 17 | 2 | 121 | 183 | 3 | 1531 |
| Changes / cancellations | -159 | -5 | 0 | -8 | -1 | 0 | -176 |
| Total Net Orders 2013 | 1046 | 12 | 2 | 113 | 182 | 3 | 1355 |