Aircraft values: new regular assessments June 2001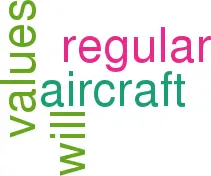 From next month Aviation Strategy will contain a regular database page on current aircraft values and operating lease rates.
This will cover, on a regular basis, values and rates for widebodies, narrowbodies, freighters and turboprops.
The data will be supplied by the leading appraiser and valuer — Aircraft Value Analysis Company (AVAC), which is headed by Paul Leighton.
Contact details for AVAC are as follows: • Website: www.aircraftvalues.net • Email: pleighton@aircraftvalues.net • Tel: +44 (0) 20 7477 6563 • Fax: +44 (0) 20 7477 6564
AUSTRALASIAN FLEETS
AUSTRALASIAN FLEETS

| | | | | | | | | | |
| --- | --- | --- | --- | --- | --- | --- | --- | --- | --- |
| | 717 | 737 | A320 | 146 | Narrowbodies | 767 | 747 | Widebodies | Total |
| Air NZ | | 17 | | | 17 | 14 | 8 | 22 | 39 |
| Ansett | | 24 | 20 | 10 | 54 | 10 | 3 | 13 | 67 |
| Qantas | | 37 | | | 37 | 36 | 37 | 73 | 110 |
| Impulse | 8 | | | | 8 | | | 0 | 8 |
| Virgin Blue | | 6 | | | 6 | | | 0 | 6 |
| Total | 8 | 84 | 20 | 10 | 122 | 60 | 48 | 108 | 230 |