Parked aircraft: Lots of potential bargains Jul/Aug 2003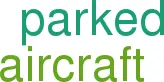 There are still plenty of readily available, modern, relatively cheap jets in storage for those many entrepreneurs who are considering an airline start–up.
The table below just shows those under 15 years old that are currently parked. These are the only aircraft that will definitely return to airline service at some point, and they represent under 25% of the apparent total surplus (for a discussion of global supply/demand see Aviation Strategy, April 2003).
While there is a great deal of interest in the narrowbodies, no one as yet has presented a viable plan to exploit the widebodies, especially the 747s, though there are several in the works. The 100–seaters — BAe 146s and F100s — languish despite very low lease rates.
The operator list is dominated by the US majors, bankrupts like Ansett and Air Lib, and all the leading leasing companies, which not only have parked aircraft but also other flying but not paying assets. A serious shake–out of this sector is inevitable, although the lessors' owners — the banks which misguidedly bought them up in the late 90s — may have to continue to bail out their subsidiaries out for some time in order to avoid totally distressed prices.
MODERN PARKED AIRCRAFT
MODERN PARKED AIRCRAFT
Wide-
Narrow-
100-
RJs
747
767
777
A300
A310
A330
A340
MD11
bodies
717
737
757
A319
A320
A321
MD80/90
bodies
146
F100
seaters
TOTAL
US Airways
0
6
4
1
11
25
25
0
36
Boeing CC
9
1
10
11
2
10
23
0
0
33
United
18
1
19
5
8
13
0
0
32
American
3
3
6
6
18
18
0
27
Ansett*
0
1
5
6
12
12
0
18
ILFC
4
1
2
2
9
3
4
1
8
0
0
17
Air Lib*
0
9
9
4
4
0
13
GECAS
2
2
9
1
1
11
0
0
13
Ansett Worldwide
1
1
2
2
4
3
1
10
0
0
12
TAM
0
0
11
11
0
11
CIT Group
0
2
3
5
4
4
0
9
Pembroke
1
1
1
1
6
6
0
8
Airbus Finacial Services
1
5
1
7
0
0
0
7
debis Airfinance
1
1
3
1
4
2
2
0
7
Deltra
7
7
0
0
0
7
SAS
4
4
3
3
0
0
7
Bombardier
0
0
0
6
6
Lufthansa
1
1
2
3
1
4
0
0
6
SIA
2
4
6
0
0
0
6
Swiss
0
1
3
1
1
6
0
0
6
ABN Amro
5
5
0
0
0
5
Air France
2
2
2
1
3
0
0
5
Boeing Holding
3
2
5
0
0
0
5
Credit Lyonnais
0
5
5
0
0
5
Finova Capital
0
1
4
5
0
0
5
Northwest
0
1
1
3
5
0
0
5
Others
7
10
1
3
7
2
4
4
38
0
22
23
4
23
8
17
97
19
16
35
25
195
TOTAL
30
21
4
10
14
6
21
17
123
11
49
42
16
51
11
55
235
31
86
117
31
506
Source: ACAS, June 2003
Notes: * =Airline ceased operations; of the RJs, Others have 2x135s, 6x145s, 11xCRJ and Bombardier has 6x CRJ