US Majors: Search for solutions October 2002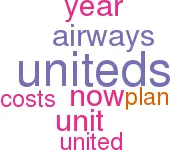 The US industry is on track to lose as much as $8bn in 2002, roughly the same as last year. The search for solutions continues. The most obvious course is to approach the government for further support, which is what the ATA did in September. However, the response has so far been very cool. No further aid beyond the loan guarantees will be forthcoming from Congress, with the possible exception of security–related expenses.
This makes life even more difficult for the two most troubled carriers — US Airways and United.
US Airways, which is in Chapter 11, appears to have turned down a $200m bid from Texas Pacific for 38% of the airline. This seems an odd decision given that Texas Pacific, under David Bonderman, has an excellent reputation for helping turn around airlines, notably Continental.
Instead, US Airways have gone for Retirement Systems of Alabama, which offered $240m. However, the state pension fund also has $340m of investments in bonds collateralised by US Airways aircraft. Birmingham pensioners can now sleep easy in their beds.
Meanwhile, United's unions (ALPA and IAM, whose members are of course also United shareholders) have presented a plan to Glenn Tilton, the new–ish CEO, which claims to be able to reduce labour costs by $1bn a year over the next five years. The unions expect that this plan will add to the credibility of United's application for a $1.8bn loan guarantee, but the plan apparently does not include any specific wage reductions.
In any case, United's management had been seeking at least $1.5bn a year of real savings. Options for United's management are now rapidly running out.
In particular, the limits to downsizing are now becoming evident. Between the second quarter of 2001 and the same period this year, United cut capacity (ASMs) by 17%. This has pushed system load factors up to 74.5%, an uncomfortable level for passengers already stressed by the new and cumbersome security measures. Unfortunately, United's high load factor has not succeeded in arresting the decline in yields and unit revenues: RASM in the second quarter was down 9% compared to 2001.
Meanwhile, because, most of United's (and the other Majors') cost base is fixed rather than variable, unit costs (CASM) have risen by 2.5%.
The operating result went from a profit of $20m to a loss of $175m.So downsizing by itself isn't working. And United's active fleet now comprises almost entirely modern types, which it would be uneconomic to park.
What is clearly needed is a concerted attack on the labour cost base, which means Chapter 11 bankruptcy protection. Then the conditions might be right for a return to controlled expansion, which hopefully would lead to better passenger service and a further reduction in unit costs. Whether yields or unit revenues can be significantly influenced in the new market is questionable.
EUROPEAN SHARE VALUATIONS
EUROPEAN SHARE VALUATIONS
Share price
Price/
1/10/02 (local currency)
Earnings ratio
Price/Cashflow
EV/EBITDAR
Air France
€ 7.78
6.7
1.3
3.9
British Airways
96.75p
3.1
1
4.2
KLM
€ 8.36
5.8
0.7
4.7
Lufthansa
€ 9.45
5.7
1.9
3
SAS
SEK52.5
6.9
2.1
4.5
Source: WestLBPanmure