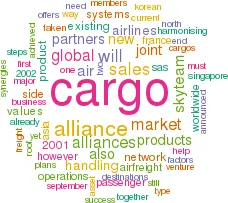 Post September 11, AVAC has introduced the concept of "E (Extraordinary) Market Values for the short term — perhaps covering the rest of the year. E Type Market Values reflect the asset value of the aircraft/engine while taking into account the current severe market conditions. E Type Market Values are some 11–15% lower than pre–September 11 values for Stage 3 types. Older aircraft types feature larger discounts.
E Type Market Values are accompanied by a clear statement that the current market conditions make a sale virtually impossible,even at a distressed sale discount of 30%, implying that to realise the worth of the asset, retention until the market improves is imperative. The E–type Market Value therefore more reflects the intrinsic worth of the asset.
Current market values based on end- April 2001 assessments have been published in these issues of Aviation Strategy:
Widebodies, June 2001;
Narrowbody and Regional Jets, July/August 2001; and
Jet freighters, September 2001.
E-VALUES: CHANGES IN MARKET VALUES FROM APRIL 2001 BASE
E-VALUES: CHANGES IN MARKET VALUES FROM APRIL 2001 BASE

| | | | | | | | |
| --- | --- | --- | --- | --- | --- | --- | --- |
| Airbus | | Boeing/MDC | | | | BAE | |
| A300-600F | 15% | 707 | 24% | 757-300 | 12% | BAe146-100 | 17% |
| A300F4 | 13% | 717 | 21% | 757PF | 13-14% | BAe146-200 | 15% |
| A310-200F | 14% | 727-100F | 23% | 767-200ER | 11% | BAe146-300 | 16% |
| A310-300 | 15% | 727-100FH | 19% | 767-300 | 15% | BAe146QT | 12% |
| A319 | 12% | 727-200FA | 20-18% | 767-300ER | 13% | | |
| A320-100 | 19% | 727-200FHA | 21-19% | 767-400 | 13% | Bombardier | |
| A320-200 | 13-12% | 737-300 | 16-19% | 777-200 | 11% | CRJ100ER | 12% |
| A321-100 | 13.5% | 737-300QC | 15-16% | 777-200ER | 10% | CRJ200ER | 10% |
| A321-200 | 12% | 737-400 | 17-19% | 777-300 | 13% | CRJ700 | 12% |
| A330-200 | 10% | 737-500 | 14-16% | MD11 | 16% | | |
| A330-300 | 13% | 737-600 | 13% | MD11F | 16% | Dornier Fairchild | |
| A340-200 | 16% | 737-700 | 11% | MD81 | 19-22% | Do 328JET | 13% |
| A340-300 | 12% | 737-800 | 10% | MD82 | 17-20% | | |
| | | 737-900 | 13% | MD83 | 16-17% | Embraer | |
| Lockheed | | 747-100F | 26% | MD88 | 17-18% | ERJ135 | 10% |
| L1011-200F | 28% | 747-200F | 23% | MD90 | 18% | ERJ145 | 11% |
| | | 747-400 | 12-13% | MD90 | 18% | | |
| | | 747-400F | 11% | DC10-30F | 22% | Fokker | |
| | | 757 | 13-14% | DC8-60F | 22% | F100 | 23% |
| | | 757-200ER | 12% | DC8-70F | 27% | F70 | 21% |