Implications of aircraft lease escalation May 2006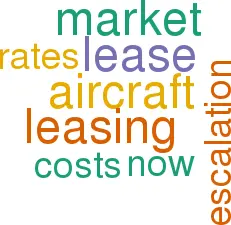 From the evidence of operating lease rates, the narrowbody aircraft market has now made a full recovery from the post–September 11 slump. Rates for A320s and 737NGs are above 2000 levels and availability of modern second–hand types is very tight. The manufacturers' backlogs are full, with the earliest delivery slots for orders placed today being about three years away.
Partly at least the strength of the leasing market reflects the actions of the leading lessors in supporting the legacy carriers in the US in recent years, in the process preventing a deluge of aircraft coming on to the market. The problem now is that the current high lease rates may choke off demand from the emergent aviation markets — China and India in particular — where the many start–up carriers are now facing a rapid escalation in leasing costs. And this is compounded by persistently high fuel prices, plus inflation in pilot, engineer and management costs as demand for key skills starts to outstrip supply.
It might make sense for some of the start–up airlines that have placed substantial orders with the manufacturers but which have not actually started flying to convert themselves into leasing companies. There is some speculation about this development in the Indian market at present.
Meanwhile, the operating lease escalation has locked in a permanent advantage for those LCCs which were able to place mega–orders in the depth of the recession — Ryanair, easyJet and Air Asia especially. The latest wave of low–cost start–ups can expect to face aircraft leasing and/or ownership costs roughly twice those of the first wave, which makes head–to–head competition extremely difficult.