Russian sanctions, aircraft seizures –
Is there a way out? — April 2022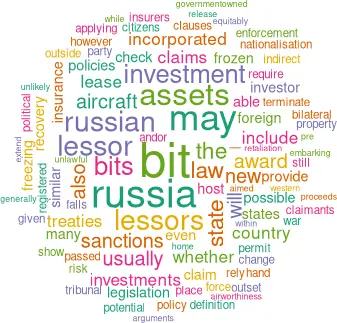 A new law passed by Russia in retaliation for the sanctions imposed by the UK, the EU and the US would permit Russian airlines to retain the aircraft leased by foreign lessors, in contravention of the Cape Town Convention (which requires their return) and to re-register them in Russia. The new law would leave lessors between a proverbial rock and hard place: where sanctions require a lessor to terminate a lease, in so doing, the lessor will generally be able to rely on standard clauses in the lease on "illegality", which entitle a party to terminate if performance has become unlawful, and/or similar "change of law" and/or "force majeure" clauses, yet there is now a distinct possibility that they would not be able to retrieve their assets or re-lease them. The new law is presumed to be aimed at evading the suspension by the aviation authorities where the aircraft are currently registered of their certificates of airworthiness.
Is insurance the answer?
……
This is premium content, only available to subscribers. To access Login or contact info@aviationstrategy.aero