Healthy RJ order books March 2005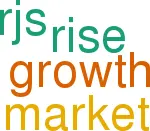 The US regional airline industry recorded 96.7bn ASKs, almost a 27% year–on–year rise for the nine months ending in September 2004, with a traffic rise of 31% to 65.9bn RPKs.
The resulting load factor is a two–point increase from the corresponding period in 2003 to 68.1%. The regionals' healthy growth serving secondary markets and picking up routes discarded by the major carriers, is particularly benefiting the RJ market, which now accounts for 53% of the commuter/regional fleet in the US.
Bombardier delivered 178 CRJs in the 2004/05 financial year that ended on January 31, a drop from 214 CRJs in the previous year. The larger CRJ700 and CRJ900 deliveries continue to rise and the only segment slowing down is 50–seat RJs.
Embraer delivered 134 RJs in 2004, it has said that it foresees a "more moderate market for 30–to–60–seat aircraft and "more growth" for 70–to–110–seat RJs. Growth in the larger RJ market is illustrated in the firm order backlog table below, the main players are the US regionals and the European exceptions to this trend are the downsizing Swiss and the Air France franchisee Regional Airlines.
FIRM ORDER BACKLOG
FIRM ORDER BACKLOG
Embraer
Totals
Bombardier
Totals
ERJ 135
CRJ200ER
Luxair
2
17
Air Canada
4
South Africa Airlink
15
Air Nostrum
23
ERJ 140
20
Atlantic Coast Airlines
34
Midwest
20
Delta
24
ERJ145
Lufthansa
3
90
American Eagle
20
J-Air
2
China Southern
1
CRJ200LR
Continental
29
Adria Airways
1
Regional Airlines
8
66
Delta
7
Rheintalflug
8
Northwest
21
Emb170
US Airways
1
30
Finnair
12
CRJ701
2
GECAS
4
Brit Air
2
LOT Polish Airlines
4
CRJ701ER
Republic
14
Styrian Spirit
1
Swiss
15
112
GECAS
6
US Airways
63
Horizon Air
9
Emb175
15
Skywest
15
Air Canada
15
Undisclosed
5
Emb190
US Airways
32
68
Air Canada
45
CRJ705LR
15
COPA
10
Air Canada
15
JetBlue
100
155
CRJ900
Emb195
15
Mesa Air Group
20
20
Swiss
15
TOTAL
400
TOTAL
225