Market balance: Cassandra returns March 1999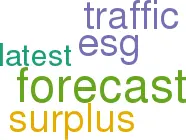 Aviation Strategy regularly follows ESG's forecast of the global supply/balance, the latest of which was published in February. Unfortunately, the outlook is deteriorating.
In fact this graph clearly shows how ESG has become progressively more pessimistic with each half–yearly forecast since mid- 1997, when there were already a few concerns about the market balance but when no–one was anticipating the Asian crisis. The latest forecast indicates a surplus of 1,018 units in 1999, back to the levels of the early 1990s recession (though this now represents just 8% of the world fleet as against nearly 12% in 1993).
Essentially, the latest increase in the forecast surplus derives from a higher projection of deliveries. Neither the traffic forecast (see page 20) nor the scrapping rate have been changed. ESG comments: "Because of the larger near term production numbers the surplus is now on the edge of the real overcapacity danger zone." In the early 1990s ESG was accused of being a "Cassandra" forecaster, which was true in the sense that its gloomy predictions were disbelieved or ignored.
There is one important observation, however. Much of the increased production con consists of regional jets, 1,200 of which were on order or option at the end of last year. Some of the traffic they carry is being switched from turboprops, whose business is not included in the ESG traffic totals. So there might be a case for arguing that the extent of the surplus is being exaggerated because these new aircraft will bring, in effect, traffic with them instead of just increasing capacity.