Yield pressure building in US industry February 1999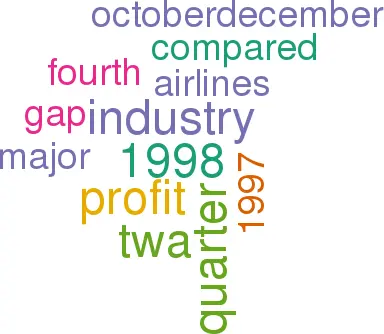 Fourth–quarter 1998 results for the eight major airlines in the US (TWA results have yet to be announced) confirm that the industry has passed its cycle peak. Combined operating profit for the major airlines (except TWA) totalled $1,116m in October–December 1998 — 19% down on the operating profit for 4Q1997. The fall in combined net profit for the eight reporting carriers was even greater — the total was $539m in 4Q 1998, compared with $1,179m in October–December 1997.
A key factor in the fourth quarter was lower yields — particularly on international routes — and the gap between unit revenue and cost narrowed at all airlines. The exception was Northwest, which despite being the only major airline not to report a profit (unless TWA joins it) managed to reduce its losses in the fourth quarter. Nevertheless, Northwest's management estimated the 4Q costs of its September pilots' strike to be around $300m.
The gap between industry unit revenue and cost reduced to 0.35 cents per ASK in the quarter, compared with a 0.45 cent gap in October–December 1997.
Overall industry ASKs (excluding TWA) for the fourth quarter of 1998 rose 3.0% compared with 4Q 1997, and with RPKs rising by 3.1% load factor increased by 0.1% to 68.8%.