Alliance juggernaut grinding to a halt? August 1999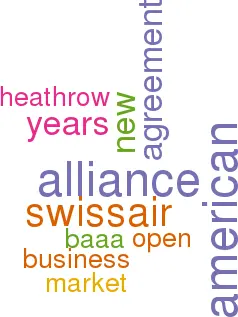 It was no surprise that the BA/AA immunised alliance has not taken place. But its official failure is an indication that the global alliance juggernaut may be grinding to a halt.
BA was never going to concede the number of Heathrow slots required for the UK authorities to present a credible "open skies" proposal to the US, and the US DoT pre–empted the situation by declaring on July 28 an outright rejection of the BA/AA alliance.
Bob Ayling of BA and Don Carty of American have made some anodyne statements about continuing the happy relationship that has developed over the past three years — but what does the residual agreement hold for the two carriers? There is FFP co–ordination — but that is not all that important now that serious business travellers belong to multiple schemes — there is lounge sharing, and there is mutual feed.
However, BA probably does not need AA feed all that much in the US domestic market. Serving some 26 points there, it probably covers directly some 80% of its North Atlantic traffic. In any case, its new strategy emphasises high yield point–to–point business travel.
From American's perspective, the end of a mega–deal with BA is not too distressing either. It can build up its own premium traffic to London Heathrow from JFK where it has been investing heavily in a new hub. And then there is the Sabena/Swissair code–share alliance.
We covered some of the implications of this new agreement in the previous edition of Aviation Strategy. Now it seems to be assuming even greater importance. Belgium has had an open skies agreement for many years, so there is no real constraint on American boosting frequencies to Brussels.
This means that American in conjunction with Sabena and Swissair will potentially be able to offer extensive connections to/from other European points over Brussels to the US in direct competition with BA at Heathrow. Zaventem airport is uncongested, newly–refurbished, with a new terminal due to open in two years, and Sabena has a well–designed four–wave hub system. In addition, American/Sabena will be capturing much more of the Belgium/Luxembourg–US O&D market, which is also an important connecting market for BA.
It is also worth noting that the other continental BA/AA link has been broken, following American's decision to move its Paris operation from Orly to CDG2 while BA's Air Liberte services remain at Orly.
Even before the DoT's rejection filtered out of Washington, Swissair had started to pour cold water on an alternative scenario — that it would join oneworld, following its withdrawal from Atlantic Excellence in the wake of the Air France/Delta agreement.
Indeed, there would be no particular commercial logic for Swissair to join oneworld unless American really wanted it to. BA and Swissair compete for the same type of business passenger, and Swissair evidently isn't going to risk conceding part of its segment to BA.
The next step in the BA transatlantic saga? American to progress its proposed virtual merger with US Airways, the carrier BA abandoned three years ago to pursue the global alliance with American?